Greenly's Climate App Store Helps Businesses Take Carbon Accounting to the Next Level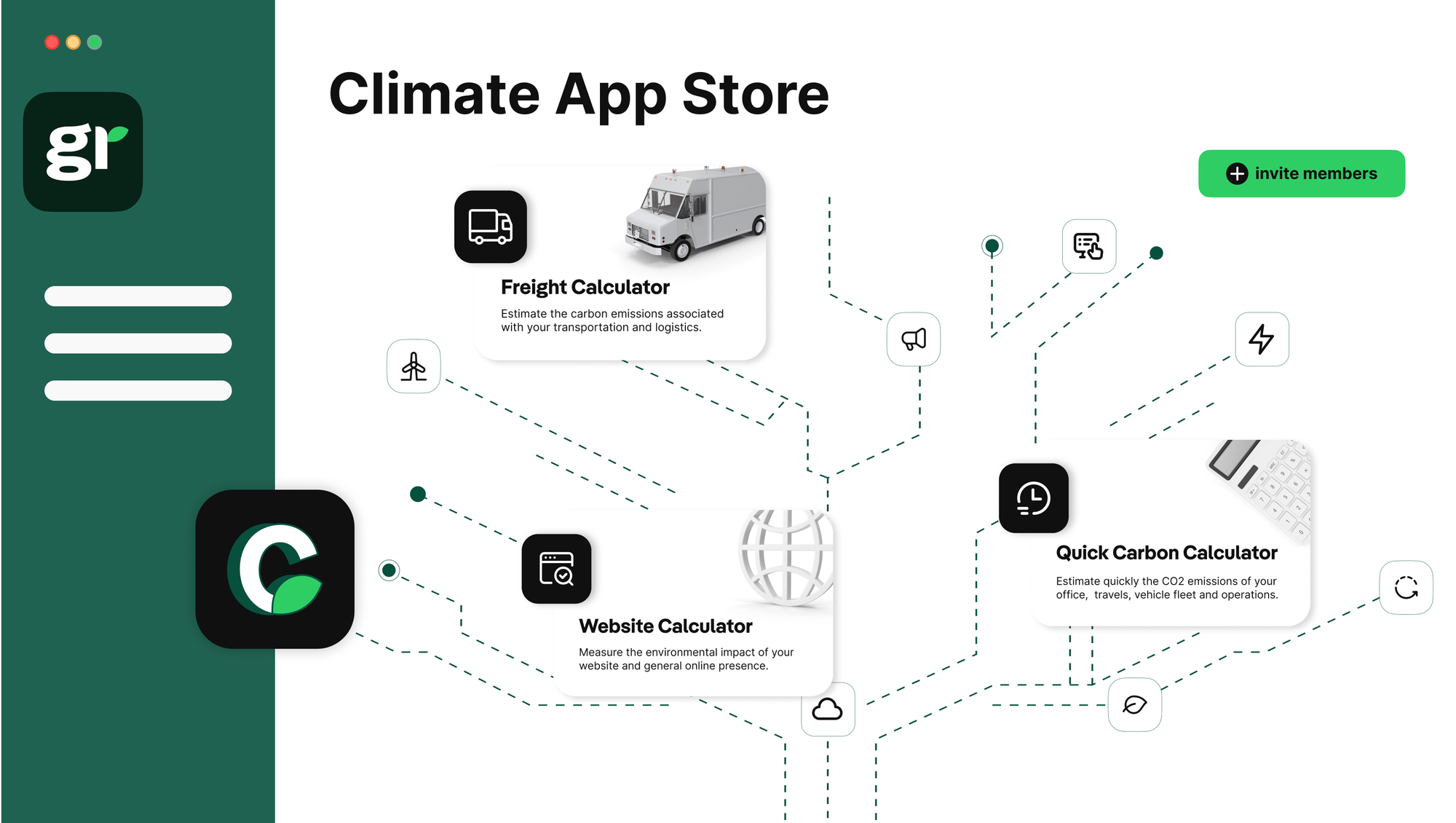 If you look at the categories of the Apple App Store or the Google Play Store, you'll find ones like finance, medical, and shopping. But there's no dedicated category for an area like climate or the environment, aside from weather.
Greenly, a carbon accounting software platform, noticed this when it launched an app four years ago to help individuals track their carbon footprints, says Alexis Normand, CEO and co-founder of Greenly.
Now, however, after pivoting toward B2B sustainability services over the past few years, Greenly has launched its own marketplace called the Climate App Store.Through a mix of Greenly's own apps and third-party offerings, the Climate App Store is trying to help businesses dive deeper into carbon calculations.
Carbon Accounting Apps for Businesses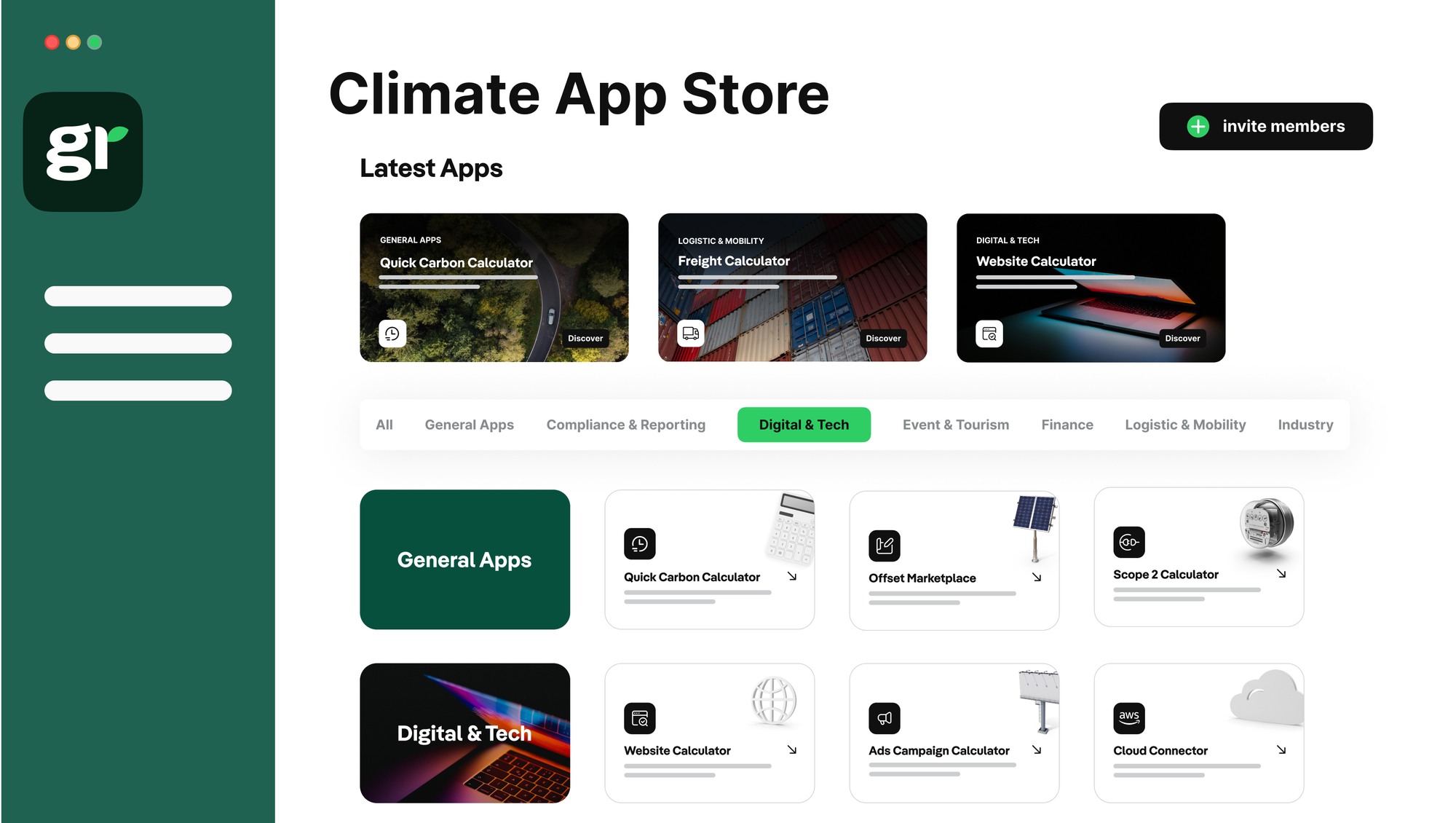 Examples of carbon accounting apps for businesses on Greenly's marketplace include an Ads Campaign Calculator and an Air Travel Calculator. The app store also has a carbon reporting tool for CDP compliance, among others.
The calculators go beyond simple input/output tools by also automating areas like data collection and reporting, says Normand. And these niches within the carbon accounting software market can enable companies to go beyond general, overarching carbon footprint calculations.
"There's intense verticalization in carbon accounting," he says. "What this means is that, while you may have a general-purpose platform," you also might need more specific apps catered to your sector.
For example, he says, a car company might have a company-wide carbon footprint, but that takes into account everything from manufacturing processes to the emissions stemming from customers driving the vehicles. If you want to know how the carbon footprints of different cars within the company's lineup compare, however, you might need to conduct a life cycle analysis (LCA) for the different models.
"It's the same source of data" as the overall carbon accounting, "but it's being sliced and diced in a different way," explains Normand.
Benefits of Carbon Accounting Apps
By focusing on more specific areas of carbon management, businesses can get more accurate and relevant calculations and reporting, in ways that ultimately help them reduce carbon emissions and improve sustainability overall.
On a more general basis, carbon accounting can come from spend-based calculations, using industry averages to figure out approximate emissions, says Normand. Some apps, however, can focus more on the actual emissions generated from specific processes or products.
"You count the units and not the dollars, basically, but to count the units is a lot more work," says Normand. From there, adding information like supplier-level data can further customize calculations.
Tech companies, for example, might use the Cloud Calculator app, says Normand. Doing so can help these companies compare cloud services providers on a relatively apples-to-apples basis to clarify how the emissions data of one vendor compares to another.
Or, as in the car company example, an LCA showing that one model has a much higher carbon footprint than others can help inform both the company and its customers.
The car company might recognize that certain materials or certain suppliers are more sustainable than others, causing them to shift spend to those who can help them reach net zero goals, for instance. Meanwhile, consumers also might adapt by buying low-carbon vehicles when faced with the comparison to high-carbon ones.
"A deep analytical dive gives you more leverage to reshuffle your mix of spend and products that you use to improve" sustainability, says Normand. "It's like you change the ingredients of your recipe," but to do so, you need to know the specifics of the recipe, which is where apps come in.
Going forward, Greenly looks to expand the app store significantly. Any third party is allowed to submit either free or paid apps (the latter involves a revenue-sharing model with Greenly).
"What we're doing is kind of replicating something that already exists for accounting or ERP platforms. They have app stores and marketplaces, which basically are deep dives or usage-specific products."
To build this marketplace of carbon accounting tools, Greenly ran some hackathons with engineering schools in Europe, and "the next step is we'd like to do the same with sustainability or engineering schools in the US," says Normand.
Disclosure: Carbon Neutral Copy's parent company, JournoContent LLC, has clients involved in sustainability-related areas, among others. The owner of Carbon Neutral Copy, Jacob (Jake) Safane, has investments in sustainability-related companies, among others.
As such, conflicts of interest related to these and other investments/business relationships, even if unintended, may exist at times. Please email info@carbonneutralcopy.com if you'd like further clarification on any issues.