Dell's Concept Luna Fuels Circularity and Low-Carbon Design
A prototype from Dell shows how computers can be built more sustainably with reuse and repair in mind.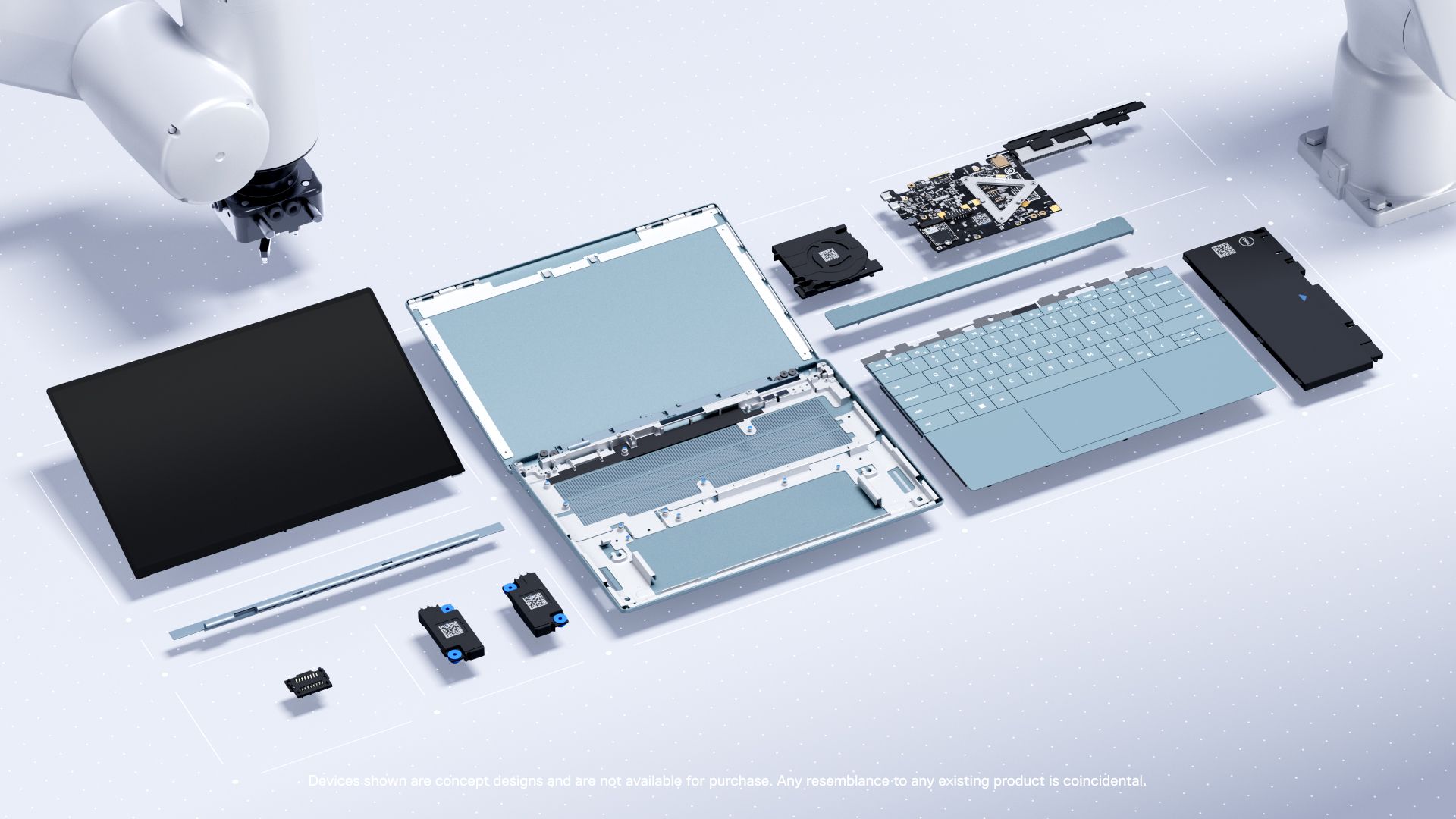 While going digital can replace some resource-intensive, paper-based processes, technology can still come with sustainability challenges. From sourcing metals for creating batteries and other computing components, to using energy when charging devices, to creating e-waste at the end of a product's life, the tech industry often has a large environmental footprint.

Overall, the tech industry accounts for approximately 2-3% of global greenhouse gas emissions, according to the UN Environment Programme. That's roughly equivalent to the aviation industry.
Yet as alluded to, tech companies can go beyond reducing their own carbon footprints to also help decarbonize other processes. Digital technologies can spur "20% of the cut in GHG emissions that the world needs" to reach global net-zero emissions by 2050, finds the World Economic Forum and Accenture research.
One example of a tech company engaging in more sustainable behavior is Dell, which has been engaging in an innovative sustainability project called Concept Luna. With this project, Dell Technologies created a prototype of a more efficient laptop, in collaboration with Intel, that can inspire new products and offerings like better refurbishment and recycling services.

As Dell notes, "if all the design ideas in Concept Luna were realized, we could expect to see an estimated 50% reduction in overall product carbon footprint."

These design ideas run the gamut, such as creating smaller motherboards, using bio-based printed circuit boards, and developing more modular components that facilitate easier reuse and repair.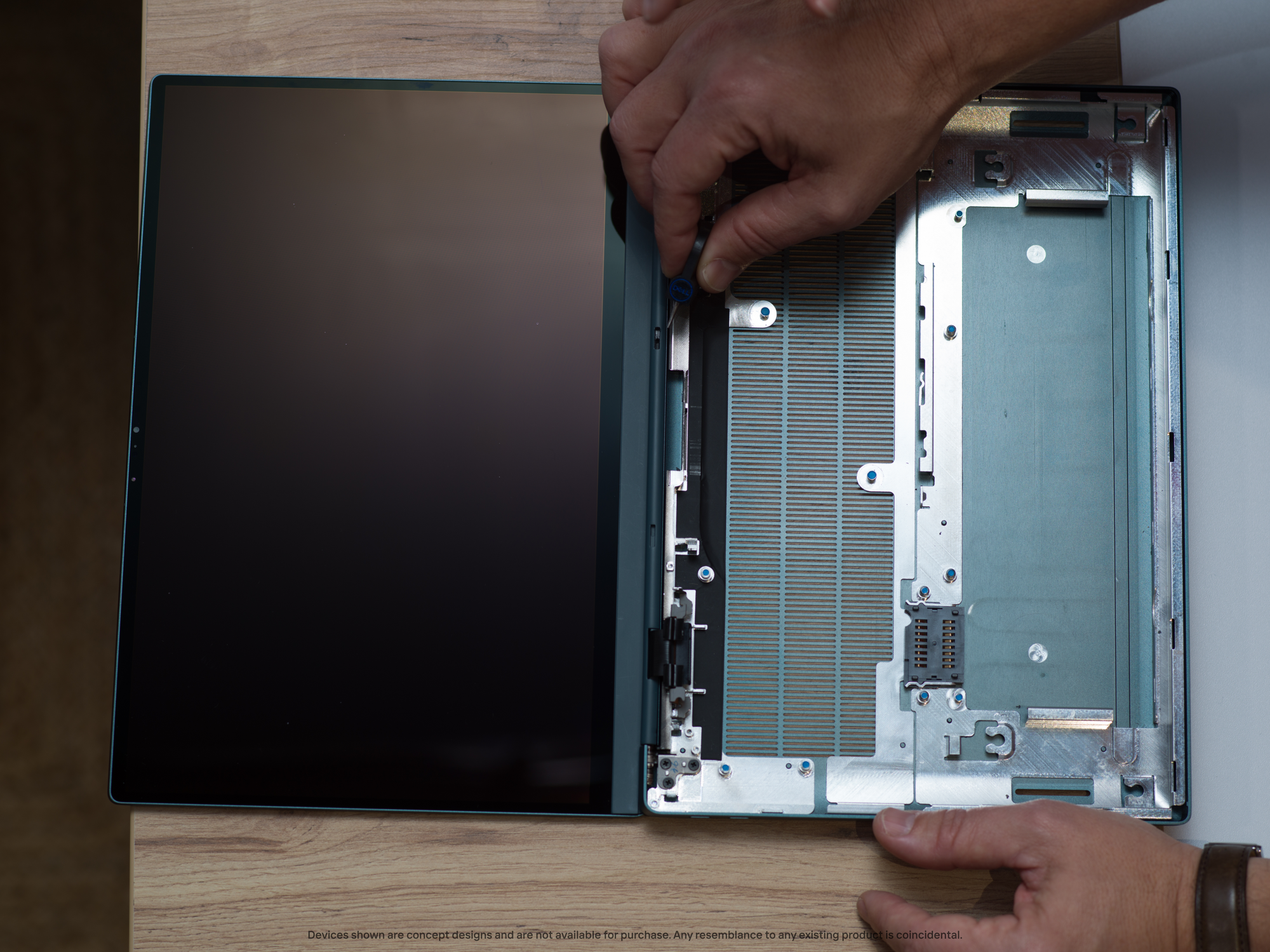 "The ambition behind Concept Luna is to demonstrate new innovative sustainable design ideas and identify which features could be scaled across our product portfolio," says Trevor Morrison, distinguished engineer, Experience Innovation Group at Dell Technologies.

While Dell "cannot guarantee that a 1:1 prototype product will come to market," adds Morrison, the company is looking for ways to incorporate learnings from Concept Luna within the next few years.

For example, Dell has recently been launching more products that use low-carbon aluminum (based on aluminum suppliers using renewable energy in their manufacturing processes), and the company is also working to incorporate more recycled materials into its products. The latest iteration of the Concept Luna laptop, for instance, includes aluminum from a supplier that uses hydropower during the smelting process, explains Morrison.

Using recycled and low-carbon aluminum solutions can reduce the carbon footprint of aluminum by 90%, he adds.
The Three Pillars of Concept Luna
Since the public reveal of Concept Luna in December 2021, Dell has been making further refinements based on additional research and customer feedback, which has led to development around three main pillars "for an interconnected circular and sustainable PC solution," says Morrison. These pillars include the following:
Sustainable Product Design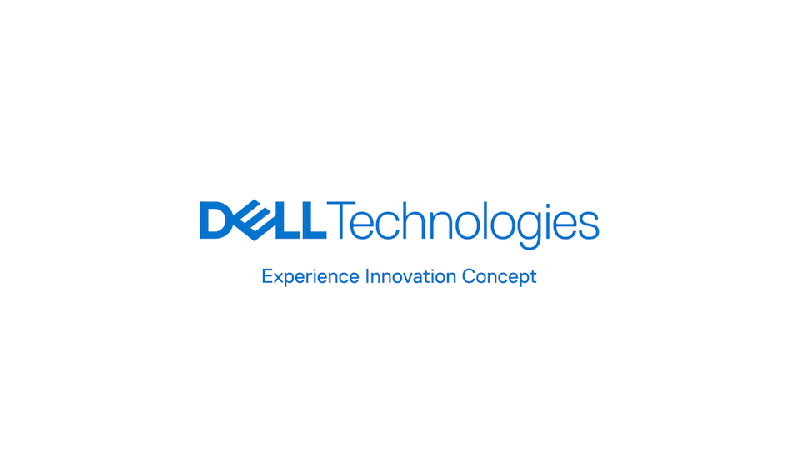 Designing a sustainable computer has meant changing many of the parts that typically go into creating a laptop. That includes shrinking some internal components, like the motherboard, to reduce its carbon footprint, as well as significantly minimizing the use of things like screws, cables, and adhesives.

Not only can this type of design use fewer and/or more sustainable materials — like flax fiber instead of plastic laminates for a printed circuit board — but it also contributes to greater circularity.

For example, the new prototype does not require removing any screws to disassemble the laptop, which generally makes repairs faster and easier. And the overall more modular design means that instead of trashing a whole laptop after one component breaks, it's easier to swap pieces in and out.
Perhaps a keyboard from one device is still in great condition, such as if the user had an external keyboard, the company explains. So that component could potentially be reused in another device.

Telemetry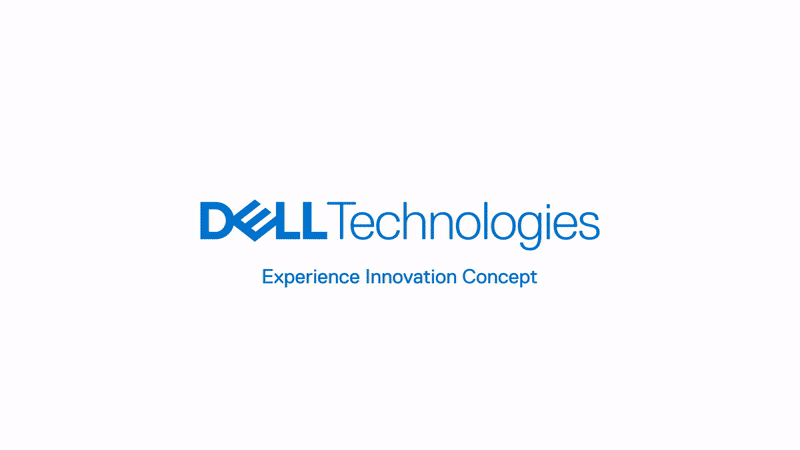 Related to the more modular design, Concept Luna also focuses on telemetry in terms of being able to easily diagnose the health of different product components.
"QR codes would leverage cloud-based traceability and telemetry to track products wherever they go — between devices and users — to make sure every component is properly functioning or could be proactively repaired and recycled," says Morrison.
So, if it turns out that a motherboard needs to be replaced, for example, the user could potentially just swap in that new component, rather than disposing of an entire device and buying a brand-new one.
"Say you're a remote employee and the laptop your job provided malfunctions. Rather than sending the full device in for a total replacement and wasting an otherwise functional laptop, this person could easily pop open the chassis of their computer, scan the QR code components, and identify which specific part to replace," says Morrison. "This is where we envision the future of refurbishment, upgradability, and recycling in consumer and IT technology."

Robotic Automation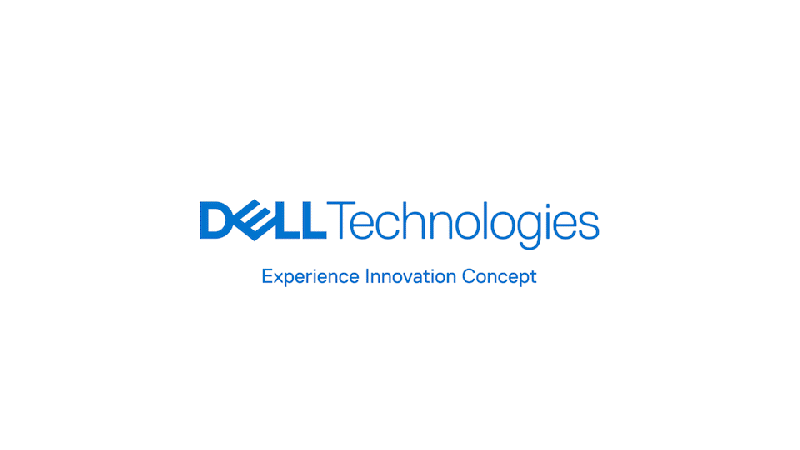 The third pillar, robotic automation, also ties into Concept Luna's modular design, as Dell has developed a micro-factory concept where robots can quickly take apart individual components.

"We used the micro-factory to inform the evolved design of the Concept Luna device to ensure we can take it apart quickly by hand, but also scale up the disassembly with automation," says Morrison.

While it remains to be seen how this type of robotic automation could be expanded to other areas like manufacturing new devices, it underscores the possibilities around extending the life of existing components.
Leading By Example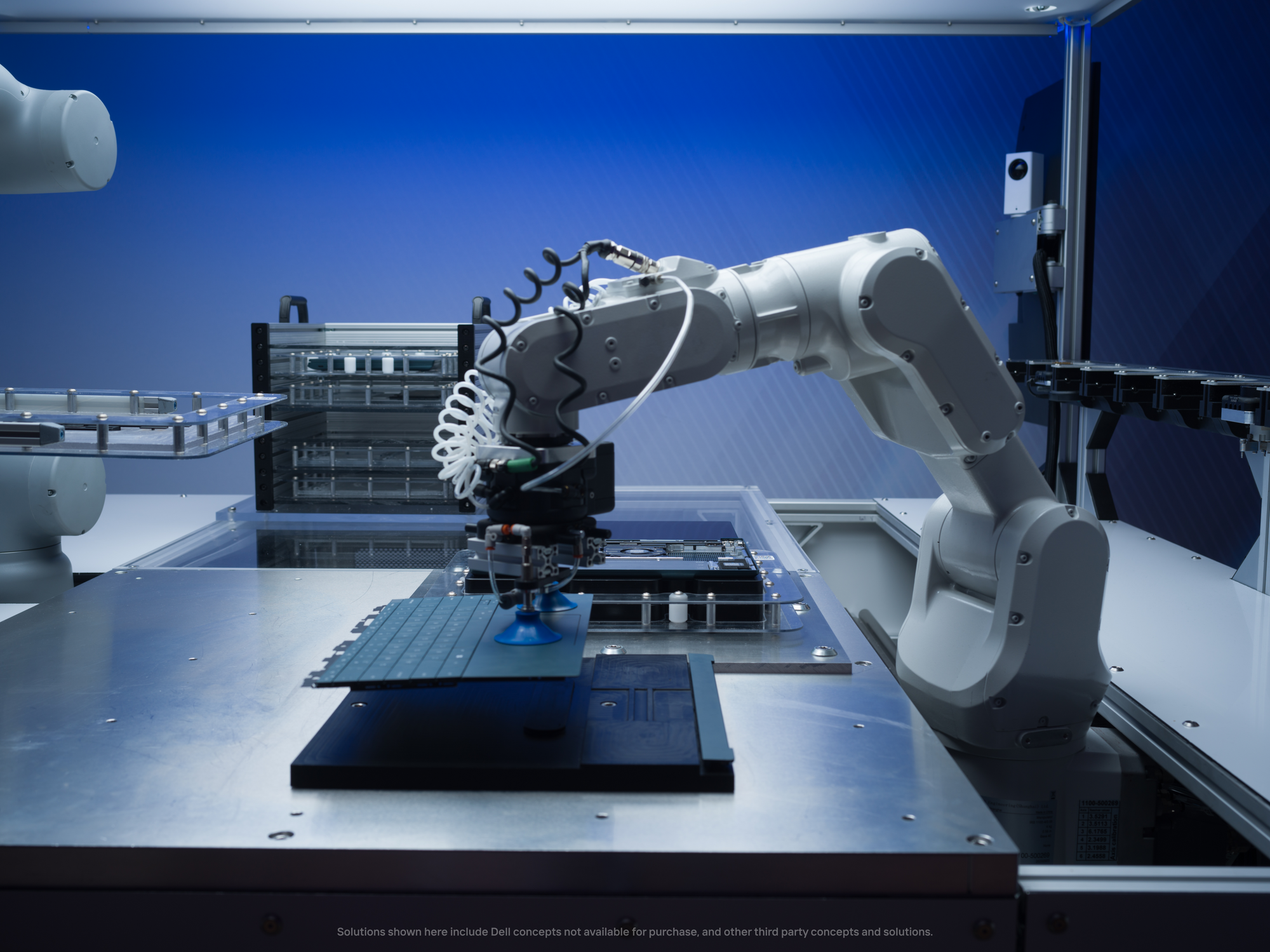 Concept Luna might not lead to a 1:1 product replica, but the concepts from the prototype are helping Dell reach its long-term sustainability goals.

By 2030, Dell's goals include reducing Scope 1 and 2 emissions by 50%, and it also has a moonshot goal that "​​for every product a customer buys, we will reuse or recycle an equivalent product," the company says.
And by 2050, Dell plans to reach net-zero greenhouse gas emissions across Scope 1, Scope 2, and Scope 3 sources.

"We're proud of the progress we've made towards our 2050 net-zero goal, but we believe our findings from Concept Luna will only accelerate our progress," says Morrison. Scaling up the reuse of computing components can help reduce emissions throughout the company's supply chain, such as from raw materials extraction to end-of-life management, he adds.
And ideas like greater circularity can encourage consumers and other businesses to adopt more sustainable practices of their own, such as by repairing devices instead of sending them to landfill.

If scalable, the innovations stemming from Concept Luna can help Dell reach its own sustainability goals while also advancing "the sustainability objectives of our industry at large," adds Morrison.
Disclosure: Our parent company, JournoContent LLC, has clients involved in sustainability-related areas, among others. The owner of Carbon Neutral Copy, Jacob (Jake) Safane, has investments in sustainability-related companies, among others.
As such, conflicts of interest related to these and other investments/business relationships, even if unintended, may exist at times. Please email info@carbonneutralcopy.com if you'd like further clarification on any issues.