Kendall Jenner's 818 Tequila Backs Up Sustainability Claims
The company recently became a certified B Corp and is supporting community projects in Mexico.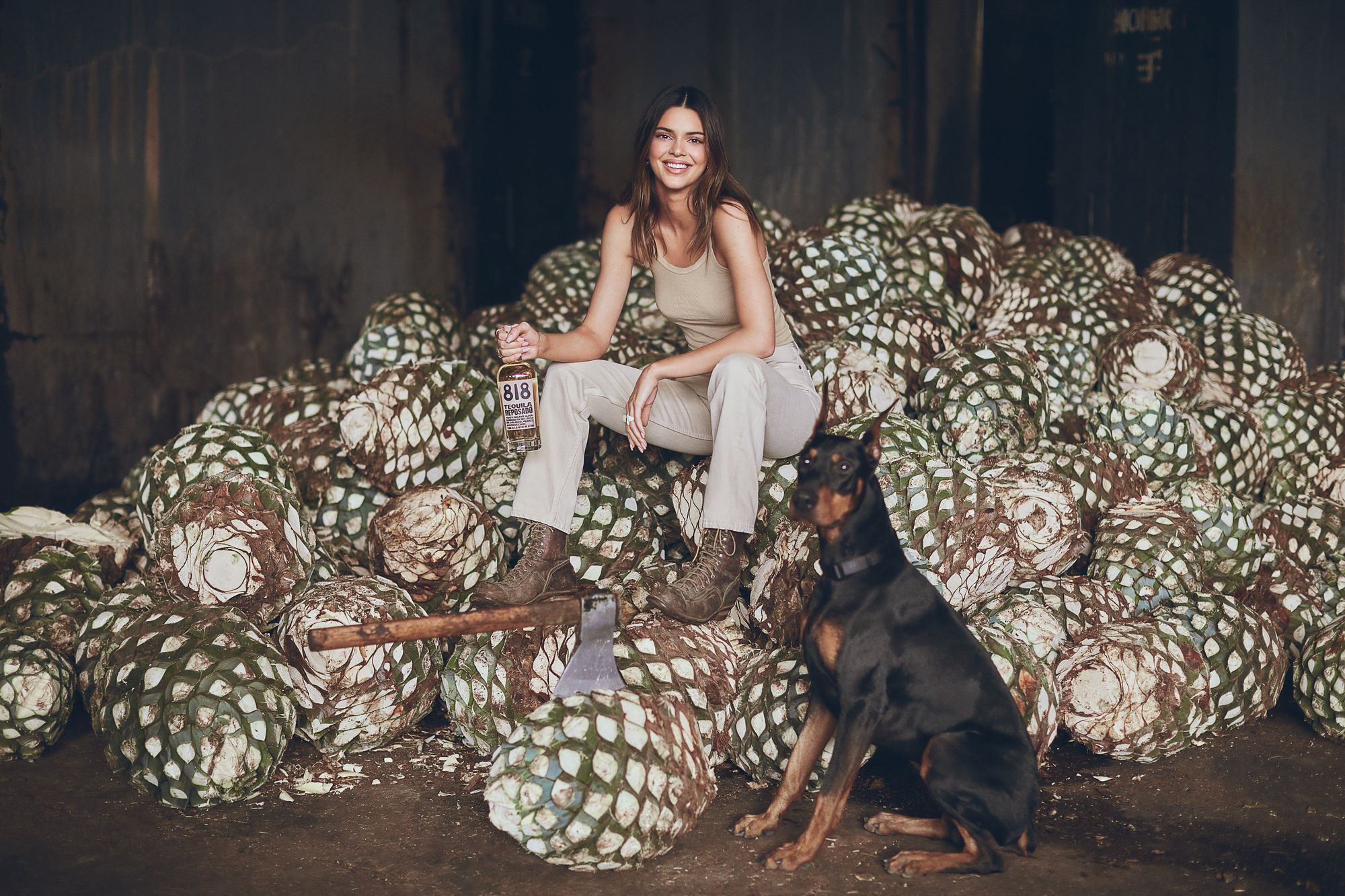 It's easy to be cynical about a celebrity-backed brand's sustainability initiatives. If you heard that Kendall Jenner started a tequila brand that turns agave waste into adobe bricks to help communities in Jalisco, Mexico, you might think you're watching an SNL spoof of Keeping Up with the Kardashians.

But the reality is that 818 Tequila is a serious company that's transparently doing good work to help people and the planet, while quickly becoming one of the more popular tequila brands in the U.S. and beyond.
Conceptual to Tangible
Some brands talk up their sustainability efforts without having much weight behind them. 818, however, has taken concrete steps (or adobe ones, rather) to prove and improve its impact.

"It started out conceptual as a company that was going to do good in the world, as well as be a cool tequila brand," says Mike Novy, president and COO of 818. "That evolved to how do you measure that? How do you define it? And how do we hold ourselves and everybody who has to deliver upon that accountable?"
For starters, 818 is a 1% for the Planet member, meaning the company donates one percent of its annual revenue to environmental nonprofits. That includes working with SACRED, an organization "that helps improve lives in the rural Mexican communities where heritage agave spirits are made," the nonprofit explains.

SACRED's work includes taking byproducts of the tequila production process, such as agave fibers, and creating adobe bricks used in the construction of community projects.
Through 818's "Buy a Bottle, Give a Brick" campaign, for every bottle of 818 sold from April through the end of June 2023, the brand will donate $1.25—the cost to create an adobe brick—to SACRED, up to $25,000.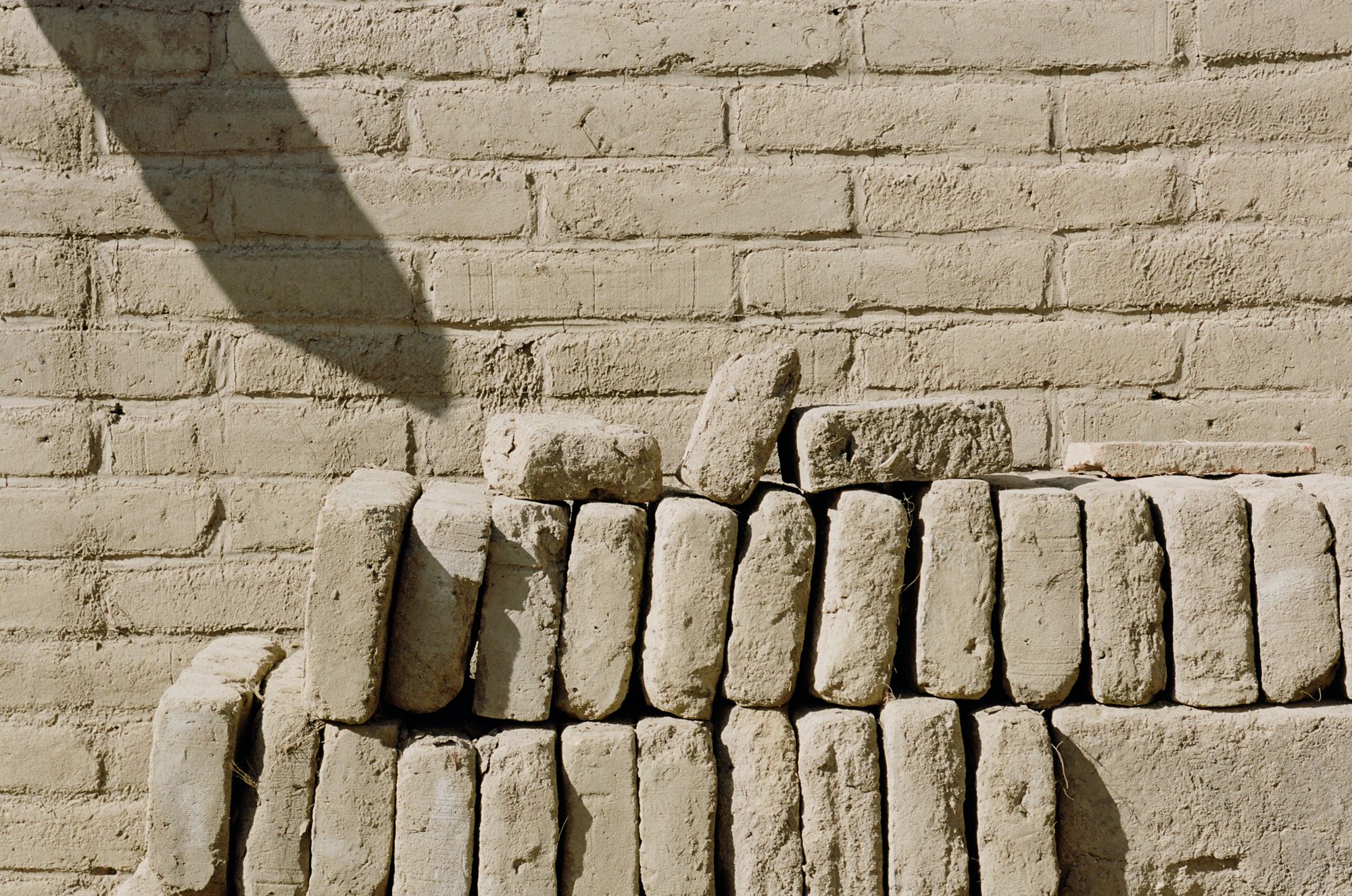 While these earmarked funds are part of the company's 1% for the Planet donations, as 818 transparently discloses on its social posts and other campaign promotions, the idea is that by selling more tequila, 818 can give back more in both an environmental and social way—all while facilitating greater circularity.  

818 and SACRED have been working on projects like building a library in Zapotitlán de Vadillo, Jalisco, which also functions as a middle school classroom space that emphasizes regenerative agriculture.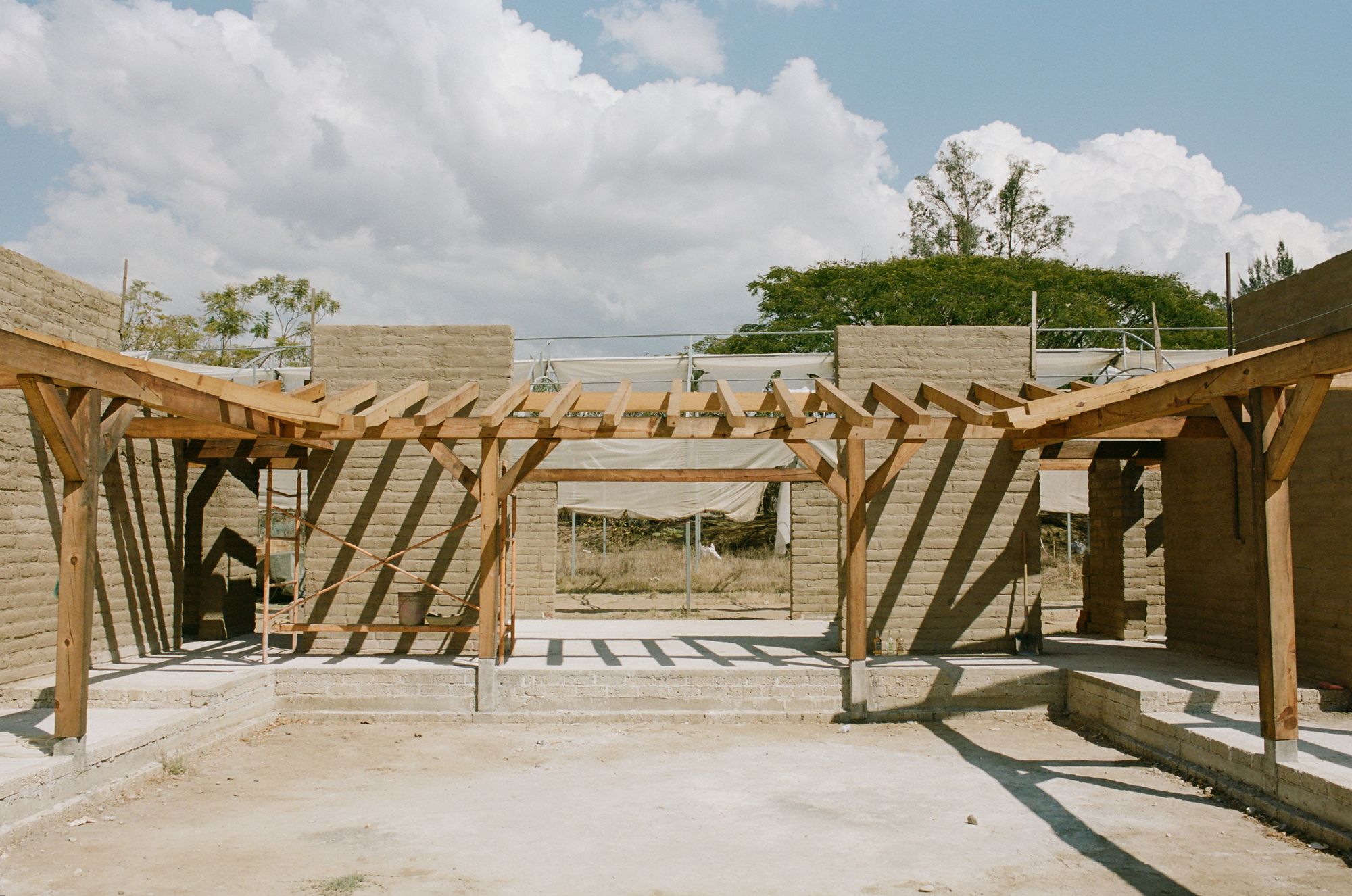 Their work has also included rebuilding a local mezcal distillery and tasting room in southern Jalisco run by a fifth-generation mezcalero that had been dealing with the effects of erosion, made worse by climate change.

This project doesn't necessarily have the same classic appearance of giving back the way the library project does. But SACRED identified this as something that was important to locals, and Jenner advocated for 818 to support it given its community value, says Novy.
Becoming a B Corp
Donating isn't the only way 818 supports and backs up social and environmental sustainability efforts. Since its pre-launch days over two years ago, the brand has been working toward becoming a certified B Corp, which it achieved in March 2023.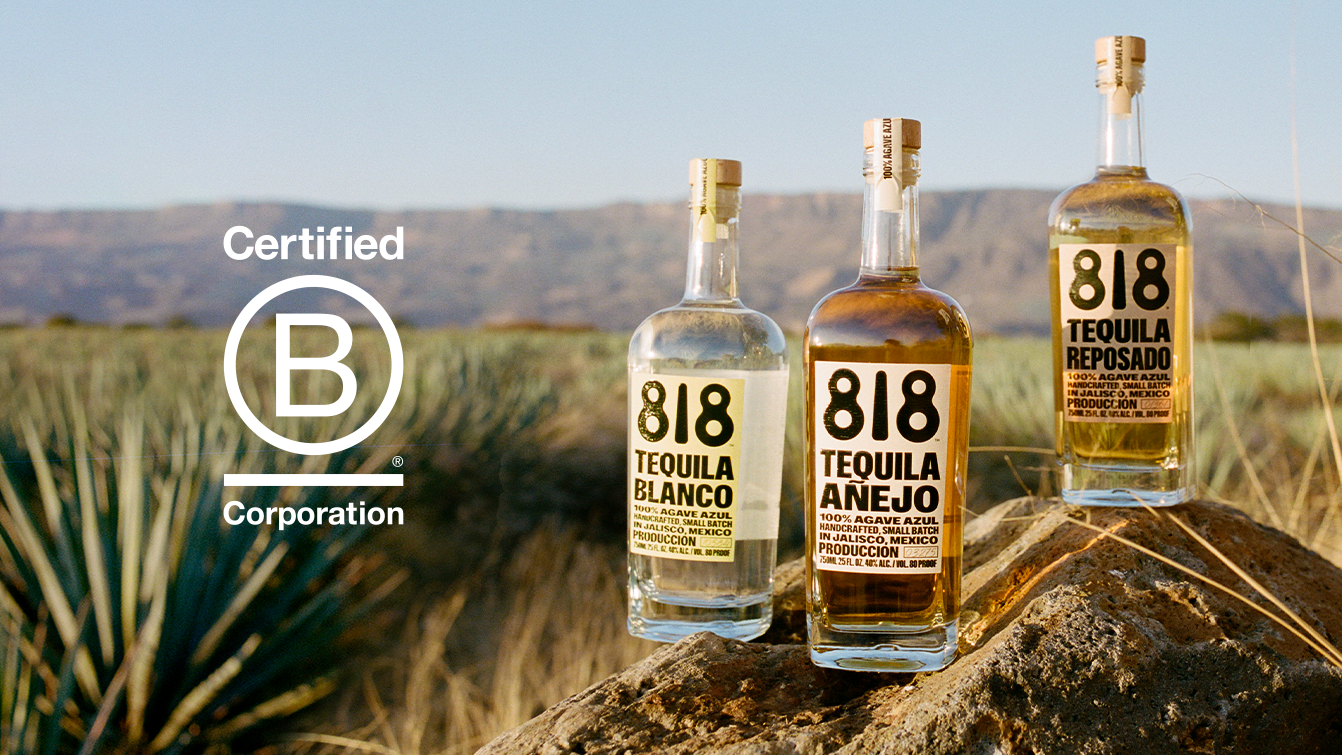 Having this type of certification helps considering that with a celebrity brand comes both supporters and skeptics.

"But for a lot of the people you can at least get them to appreciate that this is incredibly legitimate, because it's not self-evaluated," says Novy.

Part of getting a high enough score overall to earn the B Corp certification was that 818 earned high marks in areas such as supply chain poverty alleviation.

"A lot of the work we did initially was looking at the impact that we and our suppliers would have in underserved communities," says Novy. That included asking for evidence from suppliers—such as distillery, glass, and paper vendors— about areas like paying above a living wage and providing medical benefits, he explains.

That work then naturally led to finding and collaborating with suppliers on sustainability efforts. For example, 818's distillery partner, Grupo Solave, has an Empresa Socialmente Responsable (ESR) certification from Mexican nonprofit Cemefi. The distillery recently added solar panels to generate over a third of its electricity. It also uses biomass as one of its fuel sources.

818's supplier sustainability efforts can also be a two-way street, such as with Grupo Solave coming to 818 to explore whether there's an opportunity to create shipping pallets out of agave fibers, rather than wood or plastic (which remains to be determined).

Even with smaller suppliers, 818 looks closely at impact. If the brand launches a new gift box for its products, it will look at whether the gift box supplier uses renewable resources, for instance, and that there's evidence and traceability for those claims, says Novy.

At an 818 media dinner I attended at vegan restaurant Crossroads Kitchen in Los Angeles in March, 818 even had menus and informational handouts printed on seed paper that could then be planted.  
Bringing in Customers and Employees
As a company that's only been around for a couple years, many sustainability initiatives and the effects of those efforts are in the early stages.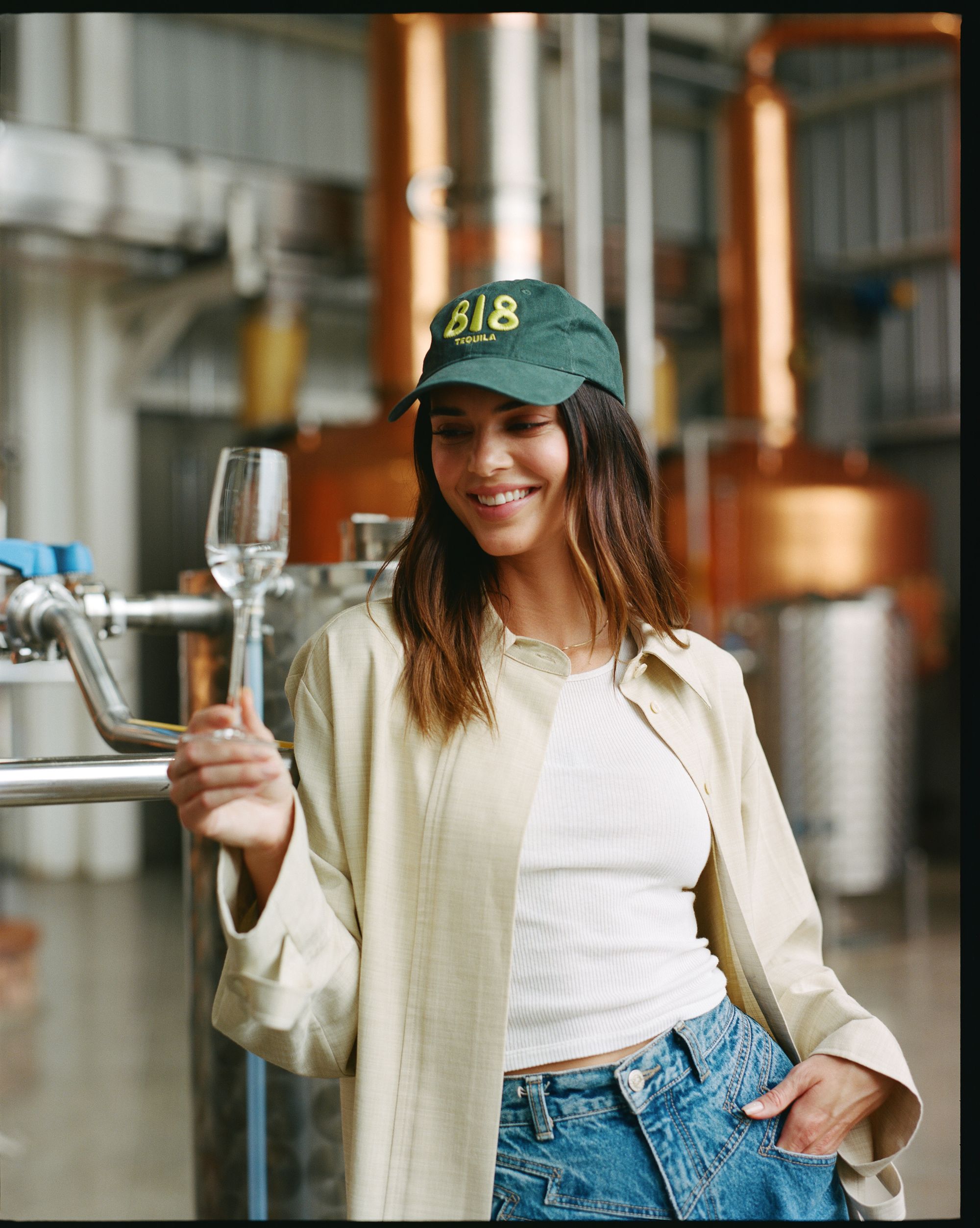 The company just started working on measuring its carbon emissions, for example, and will then develop reduction goals from there, but it's too soon to say what those are. Similarly, being able to quantify the return on investment from these efforts generally hasn't been possible yet.

"I believe the benefit is greater than the cost of doing these initiatives, but I don't have the math to actually prove that at this point," says Novy.

But one example of sustainability making a positive business impact can be seen in terms of how 818's employees get involved.

Their performance reviews include meeting environment-related performance objectives. The logistics group, for example, is working on shifting 30% of its shipping toward more carbon-friendly methods this year. And employees at all levels are free to share ideas on how to improve sustainability.

Having this environmental focus not only helps the company reach broader sustainability goals but can also improve employee engagement and retention, as reflected in 818's employee engagement surveys, says Novy.
"Part of why people come [work here] is because of the ethos of the organization and the social responsibility dimension of it," he says. "There's a shared spirit of wanting to make a positive difference."
On the consumer front, 818 is still trying to figure out how to build more engagement. Environment-related posts on the brand's Instagram page tend to lag behind more glamorous shots related to the products, for instance.
That said, at least some portion of consumers want to see brands giving back and acting thoughtfully, "who are more motivated to purchase from us as a result," adds Novy.
And 818 hopes that initiatives like "Buy a Bottle, Give a Brick" will start to bring more consumers into the sustainability conversation.
"I really hope that we get good at communicating that to consumers, so that they're motivated to participate in it, because I think it'll give everybody an opportunity to make the world just a little bit of a better place," says Novy.
Disclosure: 818 Tequila provided the author of this article with a complementary dinner as part of a media event to discuss the brand's sustainability efforts and partnership with SACRED.

Our parent company, JournoContent LLC, has clients involved in sustainability-related areas, among others. The owner of Carbon Neutral Copy, Jacob (Jake) Safane, has investments in sustainability-related companies, among others.
As such, conflicts of interest related to these and other investments/business relationships, even if unintended, may exist at times. Please email info@carbonneutralcopy.com if you'd like further clarification on any issues.