Quantifying Organic: How Tractor Beverage's Organic Impact Tracker Helps the Business and the Environment
Can a fountain drink save the world? Maybe not on its own, but Tractor Beverage has a mission to "create a cleaner, healthier planet one drink at a time."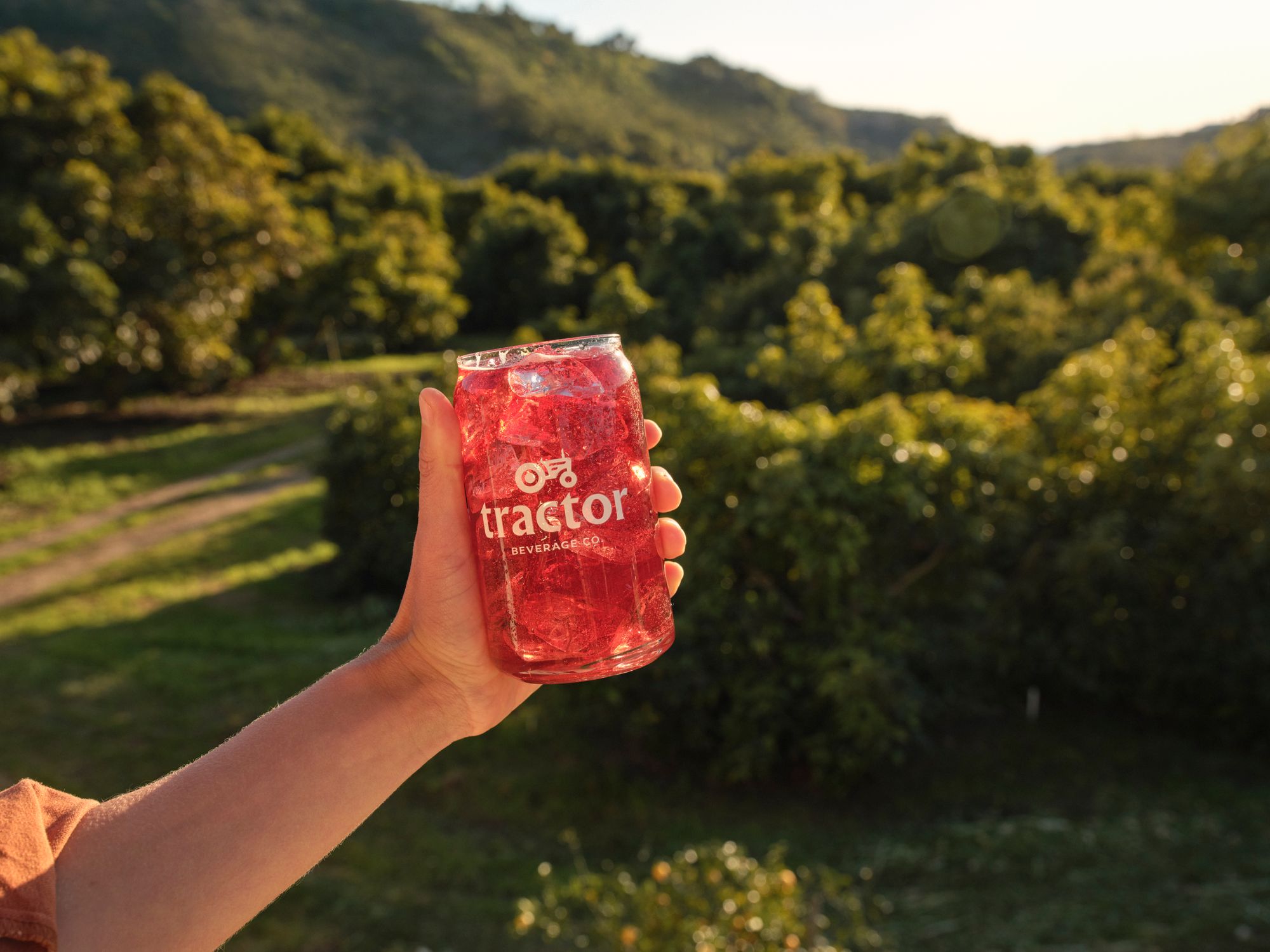 Organic food and beverages often fall into the health realm instead of the environmental world.
But Tractor Beverage is on a mission to expand organic soft drink offerings through B2B partnerships with brands like Chipotle, and it's trying to prove that going organic can benefit both people and the planet. It can also be a boon for business.
A 2023 survey commissioned by Tractor finds that 69% of consumers have an interest in seeing how their beverage choices affect the planet. The survey also finds 61% think organic products/ingredients are healthier, and 46% think they're better for the environment.
"We saw a big opportunity, specifically in foodservice, because it's dominated by legacy players. And the legacy players don't have an organic offering," says Justin Herber, chief brand officer at Tractor.
In particular, younger generations are moving away from some of these legacy products, he said, "and we want to be there to provide them with an option that's more aligned to their values, curiosity, and commitment to create a cleaner, healthier planet."
Rather than have consumers take their word for it, Tractor has teamed up with sustainability research company HowGood and Dr. Stephanie Bledsoe, consulting agronomist for Tractor, to quantify the sustainability impact of organic ingredient sourcing.
To do so, they created a measurement tool called the Organic Impact Tracker, which tracks five sustainability metrics when comparing conventional industry practices vs. Tractor's organic sourcing. That includes a proprietary metric on synthetic pesticides avoided, along with four metrics from HowGood:
Organic land supported
Carbon emissions avoided
Water saved
Improved soil health
"We knew the impact of organic, but we didn't know the consumer truly knew. So, we want to look for ways to contextualize what it means to us and why it's important to us. And we found that one of the best ways to tell that story was through data," says Herber.
In 2022, for example, Tractor's organic sourcing resulted in 25.8 tons of synthetic pesticides avoided. That same year, Tractor also avoided 570.4 tons of carbon emissions (CO2e) based on the on-farm activities for its ingredients.
The reasons why organic farming may be better for the environment and reduce emissions can depend on the situation. But one factor could be that "99% of all synthetic chemicals – including pesticides – are derived from fossil fuels," according to the Pesticide Action Network (PAN).
"Meanwhile, climate change impacts are expected to lead to increases in pesticide use, creating a vicious cycle between chemical dependency and intensifying climate change," finds a PAN report.
Organic farming can also improve soil health, which can improve biodiversity and increase carbon sequestration.
"Pesticides, by nature, are made to kill weeds, diseases, and insects. So all of those microbes that are beneficial to building soil health, they're also susceptible to those fungicides and bactericides," says Dr. Bledsoe.
It may seem like the soil health conversation has shifted from focusing on organic to regenerative, and while regenerative organic would be the pinnacle, Dr. Bledsoe thinks it's important to first make sure that organic is the baseline.
Organic and regenerative farming practices, like using cover crops and no-till or low-till methods, can go hand in hand, but some regenerative certifications do not require the organic practice of avoiding synthetic pesticides.
If that's the case, "you're doing all these great things, but then coming back along and putting toxins on the ground," says Dr. Bledsoe. "So maybe you're one step forward, two steps back because of the pesticide application."
Tractor emphasizes this quantification of synthetic pesticides avoided because of the potential health implications too.
"Human exposure to chemical pesticides is linked to chronic illnesses such as cancer, and heart, respiratory and neurological diseases," notes the European Environment Agency.
Scaling Sustainably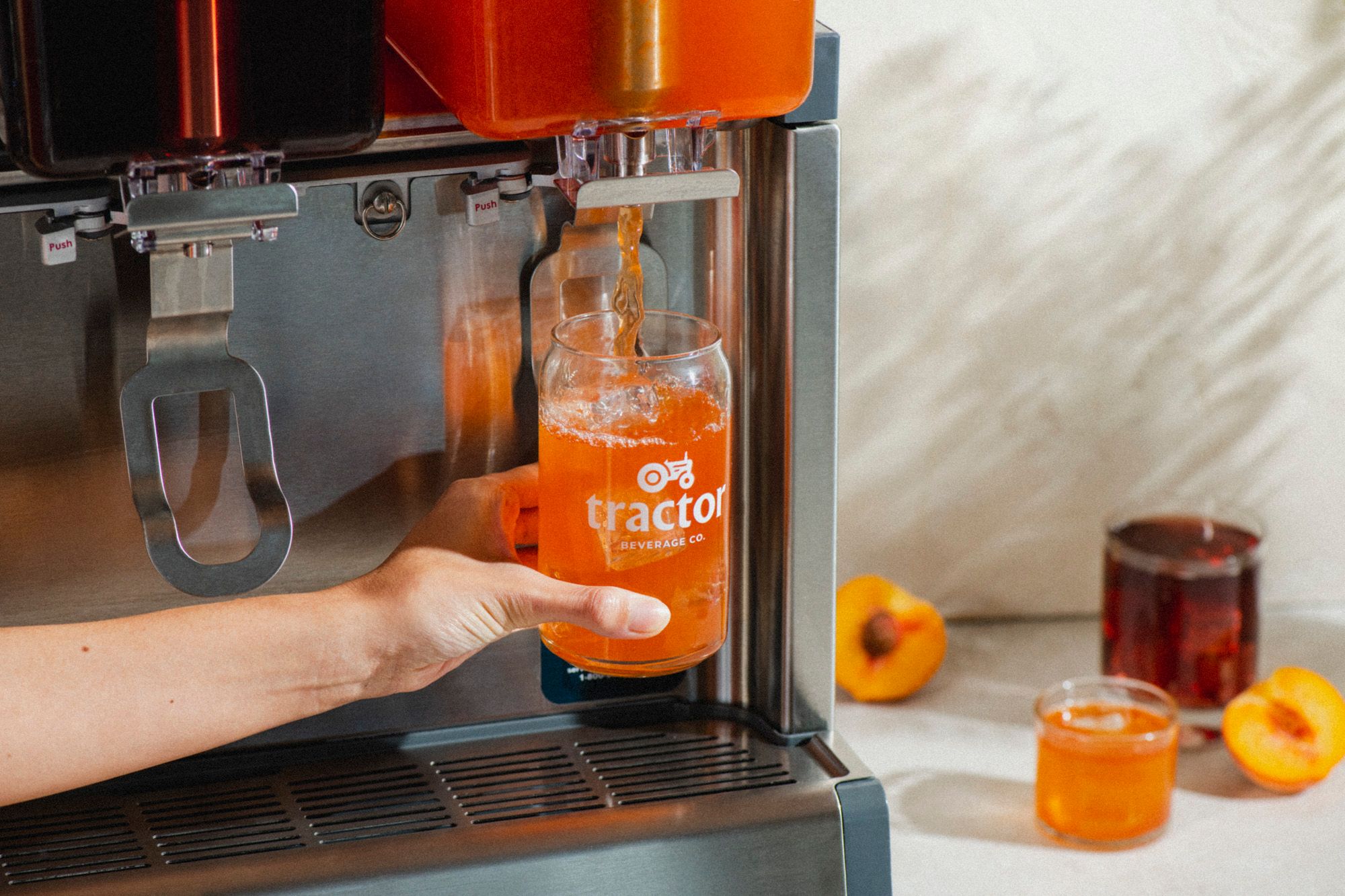 As Tractor grows, such as by opening more corporate accounts with universities and fast-casual restaurants, the company has set a goal of avoiding 1,034 tons of synthetic pesticides by 2033, which would also correspond with scaling the other sustainability metrics, like water saved and carbon emissions avoided.
"Our goal is to be able to scale the business so that we can create more organic buying power," thereby supporting the health of farms, farm workers, and others, says Herber.
By tracking synthetic pesticides avoided, along with the other metrics in the Organic Impact Tracker, Tractor hopes to improve internally while also improving communication with external partners.
"It gives us a good benchmark so that we can understand our sourcing practices, supply chain, and product development. From an internal operations standpoint, it gives us new ways to set benchmarks and goals," says Herber.
"It also helps us with our communications," he adds, both in terms of connecting with B2B partners and the end consumers. "We want to let them know that by pouring Tractor, you're actually making a difference to farm workers, to farms, to sustainability efforts."
Tractor goes deeper than tracking company-wide metrics by also quantifying the same areas for each of its flavors. The business has also taken a number of steps to improve sustainability beyond focusing on organic.
For example, Tractor ships its products in concentrated formulas that retailers then add water to. The company says its organic beverages are "8.5x more concentrated than conventional ready-to-drink beverages and 50% more concentrated than fountain soda syrup."
That avoids the problem of essentially shipping water across the country, says Herber. Cutting shipping weight can thereby cut emissions.
Plus, Tractor's products do not require refrigeration. That can result in less energy usage and food waste.
The company says its products last seven days unrefrigerated and 30 days refrigerated after opening, which helps smaller partners sell these organic beverages without worrying as much about having to throw the drinks out before selling through.
Tractor has not fully evaluated the environmental impact of these areas, notes Herber, but they are working with HowGood to also track their sourcing and transportation practices.
After establishing a baseline, they will then be able to set clearer sustainability goals in these areas, beyond what's in the Organic Impact Tracker.
Bringing Others Into the Sustainability Movement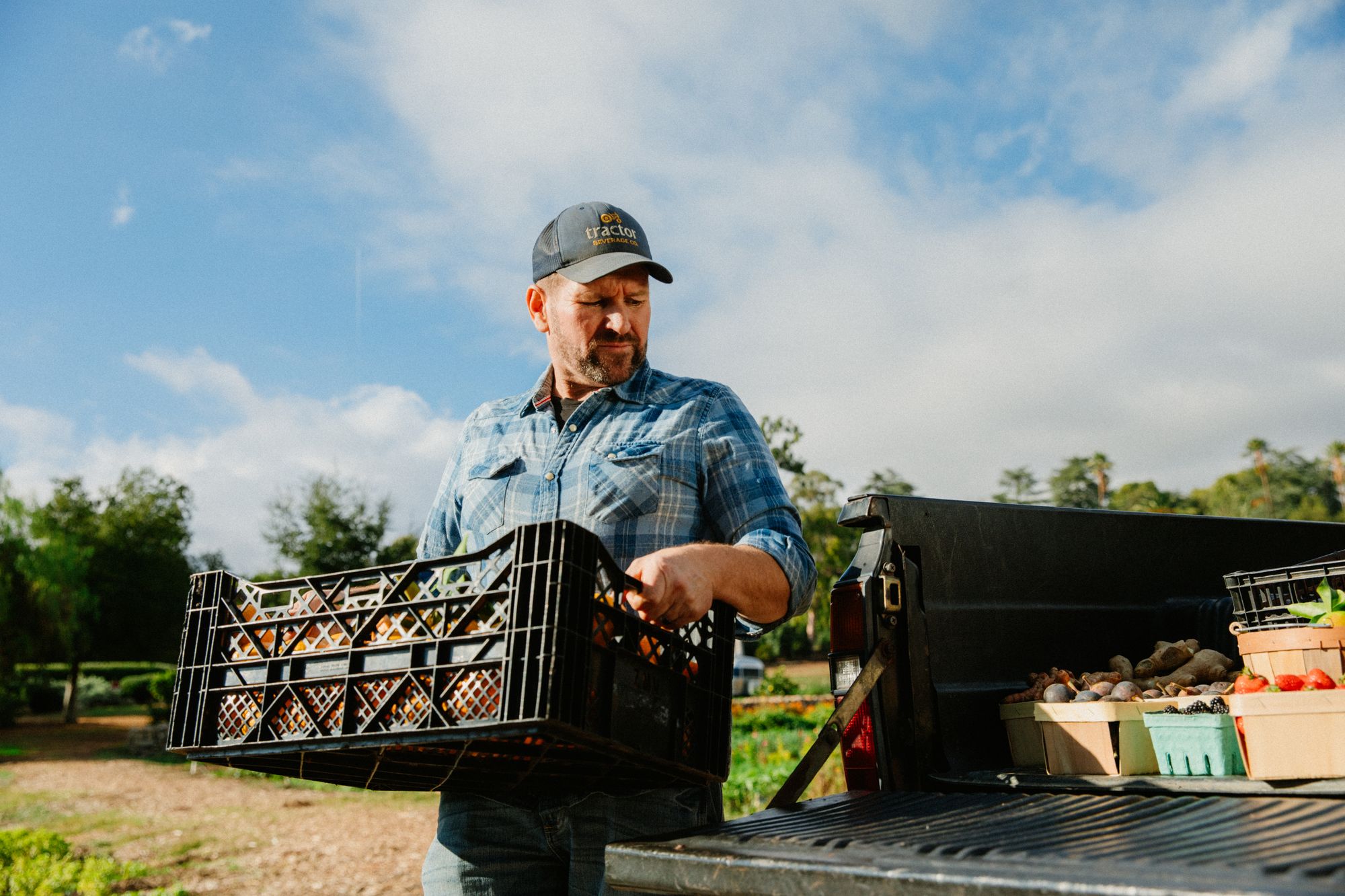 Tractor's emphasis on organic, sustainable practices has helped it grow and make a difference in the world. And the company hopes that others will join their efforts, particularly in terms of avoiding pesticides.
"We have a responsibility to protect our planet, ourselves, the ecosystems, and to try to do things as harmoniously as we can. If we can help educate around why that's so important, maybe others will start to measure it too," says Dr. Bledsoe.
Change takes time, but Tractor believes that taking steps in the right direction can lead to big results.
"Little changes add up to a world of difference is what we say," notes Herber. "Other companies and consumers can just make small choices that can help add up to a world of change. We're trying to do our part in providing cleaner beverages delivered responsibly and sustainably."
Disclosure: Carbon Neutral Copy's parent company, JournoContent LLC, has clients involved in sustainability-related areas, among others. The owner of Carbon Neutral Copy, Jacob (Jake) Safane, has investments in sustainability-related companies, among others.
As such, conflicts of interest related to these and other investments/business relationships, even if unintended, may exist at times. Please email info@carbonneutralcopy.com if you'd like further clarification on any issues.